We partner with real people to strategically design high-end websites and much more.
Web & Graphic Design Services
"Working with Raeghan Designs has been a pleasure: creative, professional, and honorable. I could not be more pleased with the website and book covers that Raeghan has produced for me. Outstanding work.
Working with Raeghan is such a pleasure. She was completely dedicated to making my website an authentic representation of me and my Real Estate business. I'm so proud to share it with my clients, and I love having a central place where they can go to get new information. Gaining contact information from new clients is effortless and I started gaining traction online due to being so easy to find, almost immediately. I highly recommend!!
The book market has never been so competitive. This means next to your story nothing is more important than your book's cover. It should capture the essence of the story in a compelling way. Designer Raeghan Rebstock has that ability to capture your story so perfectly and with such a unique look, that shoppers will consider it a must-look-at. An added benefit of using Raeghan is she also does exceptional web designs, so you can get the critical visual elements that sell your book in one place. I'm convinced Raeghan Designs is a major reason my novel is selling so well.
Raeghan Designs is extremely knowledgeable and reliable. The result is a stunning website, that is easily navigated by the user and chalk full of info that promotes my books. I've been very pleased with the high level of on-going service and the results achieved to date. Raeghan won me over; I highly recommend her services.
It has been our sincere pleasure to work with a wonderful business partner Raeghan Design for over 10 years. We have enjoyed receiving innovative solutions from Raeghan Design for website design, development, implementation including B2C setup, payment collection system, customer feedback protocols. Our website includes functional graphics, ease of navigation, e-commerce, videos, and connectivity. We also are utilizing their web hosting platform and services offering superior quality and reliability. We highly recommend Raeghan Design for your consideration. Not only they are competent, fair, and honest professionals, they are also wonderful human beings to work with. You will love them!
RaeghanDesigns is a Dallas, Texas based website design, branding astute, graphic design, and website hosting company under one architecturally savvy roof. Raeghan Designs create the concepts, draw up the creative blueprints, and manage our clients' web design and construction framework. Then, our designers splash unique yet comprehensive design codes, plush accent pillows and hang the (fit your style) wall art virtually. We utilize state-of-the-art technologies to create new websites or make legacy website improvements. Check out our latest creations.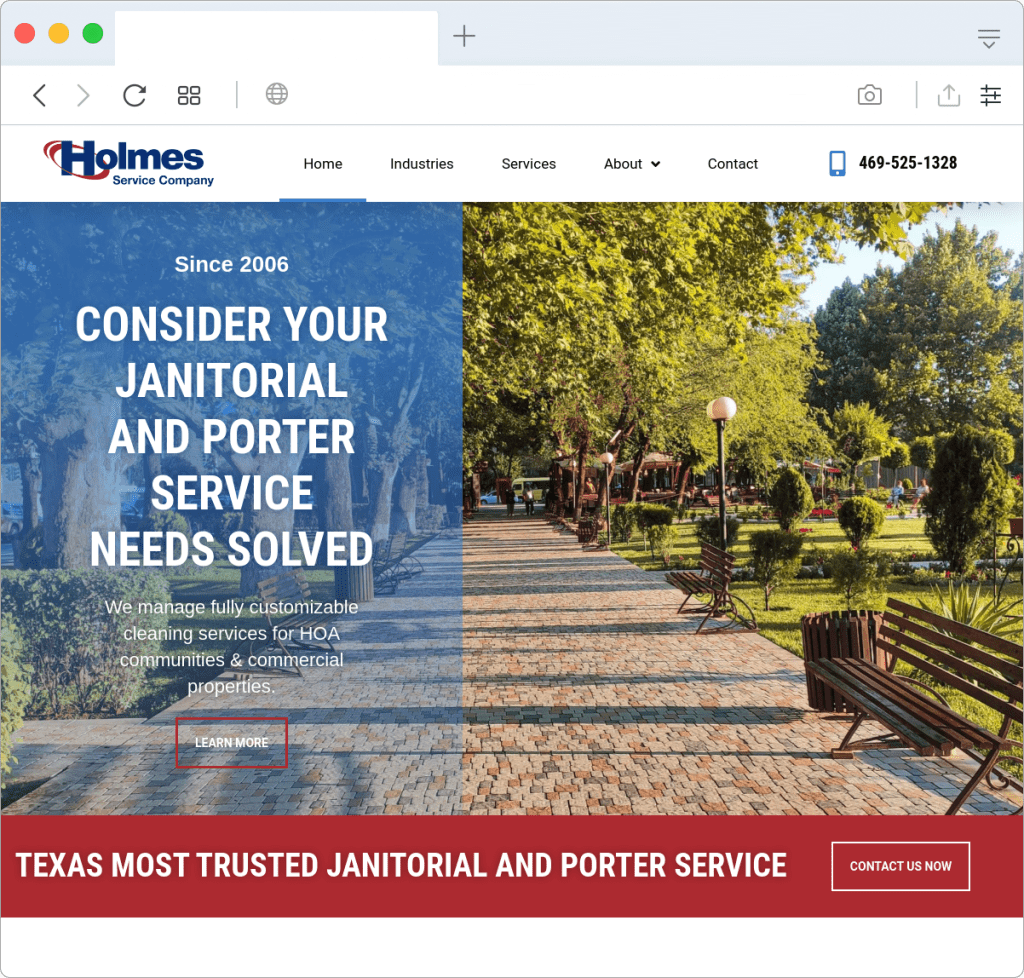 Holmes Service Company contacted RaeghanDesigns to do a complete redesign on their former outdated website. We made their website extremely clear to understand with new content and high end imagery. This is a gem of a company to work with.
Stay Ready Minister found us online and it was a perfect fit. We had the honor of designing their book cover, logo, and website. This website is a mix between God's throne room and Israel. This design exemplifies the content of their book, and the ministry as a whole. Stay Ready!  
QuillStrike mobile notary solutions is North Texas Premier Notary Signing Service. RaeghanDesigns worked hard to help this company jumpstart their premier business of excellence with a superior industry website. We also had the privilege of creating their Striking Logo.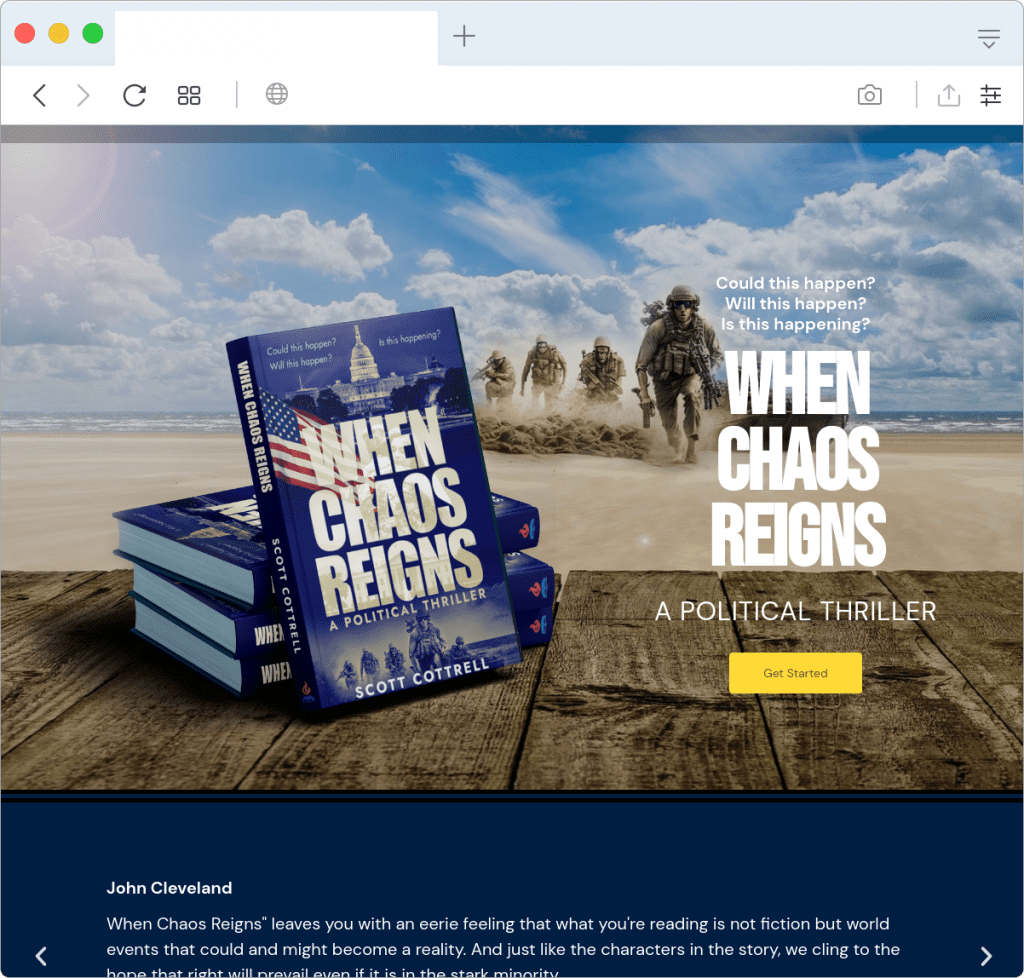 Author Scott Cottrell is retired US Army Colonel who reached out to RaeghanDesigns to create a a strong book cover and website to match his incredible novel. To fit his book, we needed to apply strength and confidence, with a touch of modern. This beautiful website design fits his political thriller like a glove.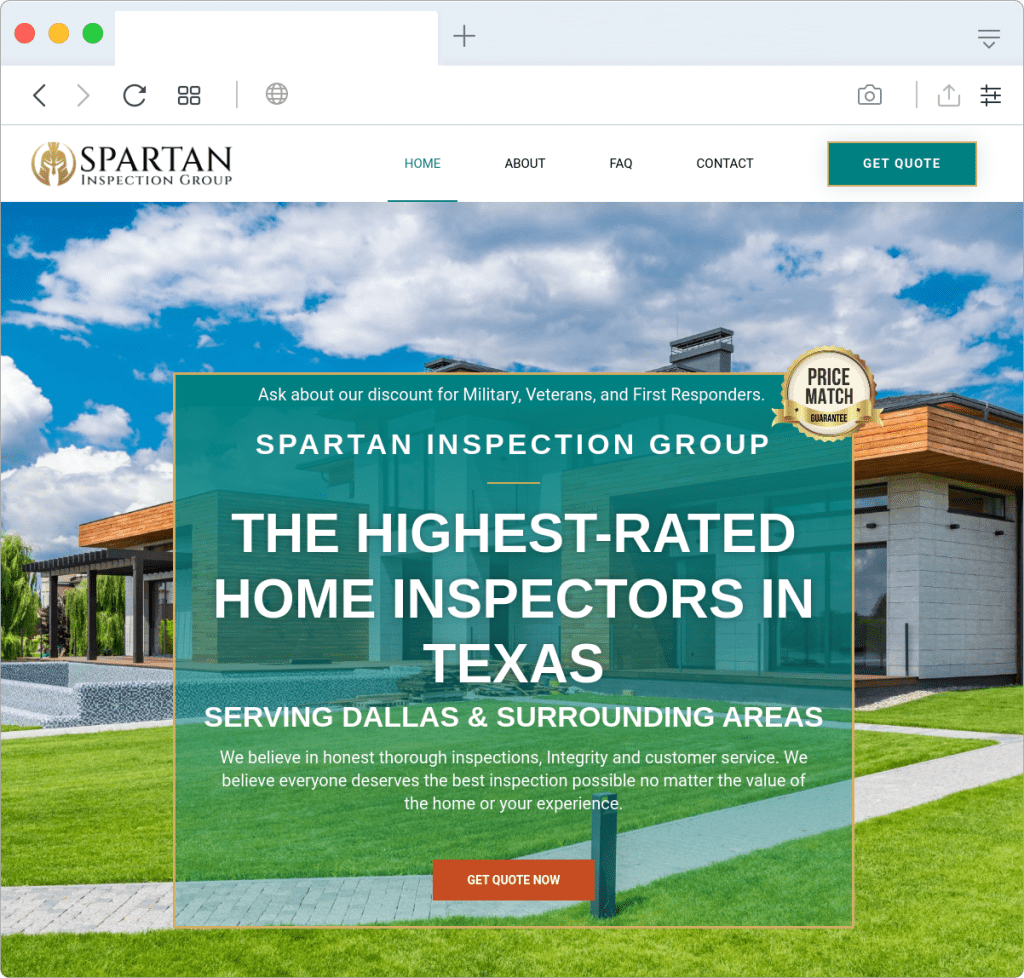 Spartan Inspection Group are the Highest-Rated Home Inspectors in Texas. Raeghan Designs had the pleasure of doing a complete redesign/rebuild/rebrand of their website. They wanted a clean, high-end look and the ability to monitor and chat with the visitors on their website. Success! A happy job well done.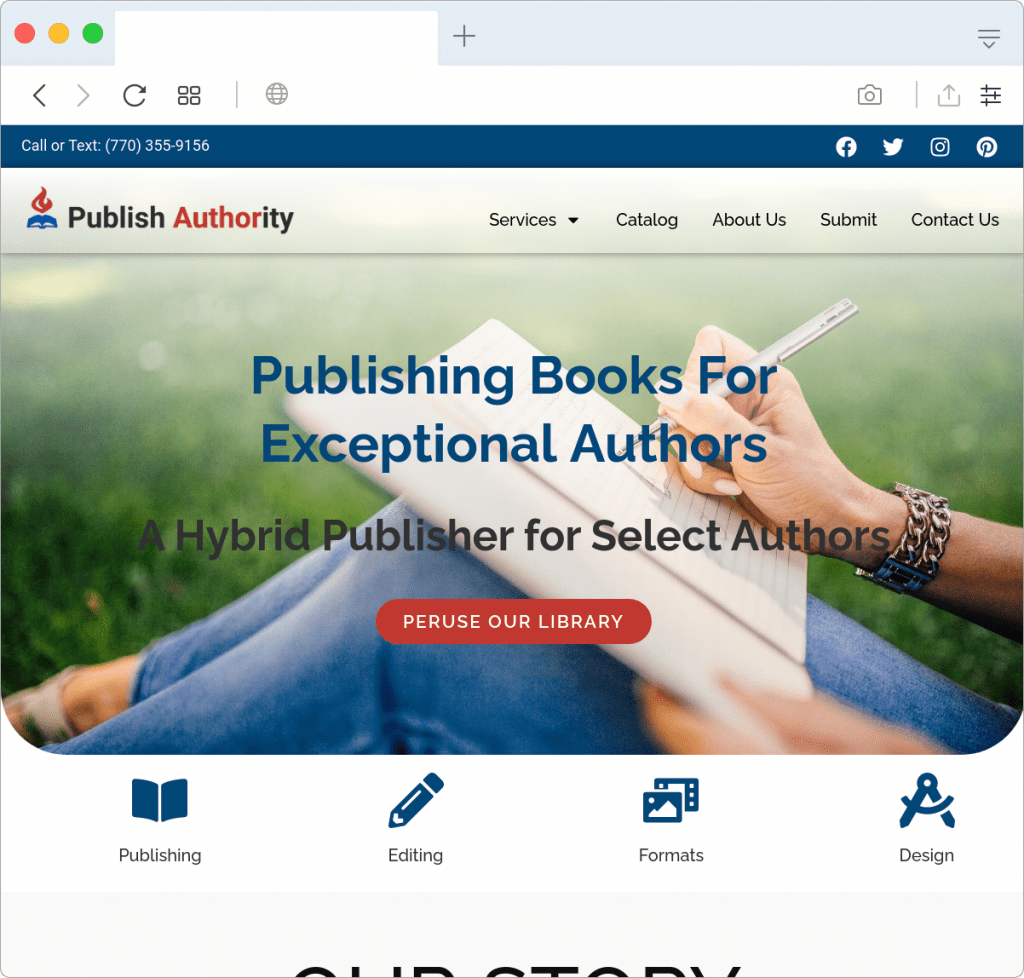 Publish Authority came to us as a Hybrid Publisher at the beginning. We have designed, updated, and redesigned this website through the years. The results has been an evident success. They are a highly sought after Publishing Company with a clean, bold look.
Rachel Alberts is a top Real Estate Agent in her community. Raeghan Designs was honored to build her a clean high-end business website. The site requirements where to represent her professionally by showcasing her Real Estate Excellence.
Aerospace Engineer Trilogy
Dr. Daniel P. Schrage is one of the highest achieving engineers in America. Designing a website following his book cover design meant measuring to perfection. Our goal was to showcase his rich history and highest achievements with clean lines and excellence. Such a great project.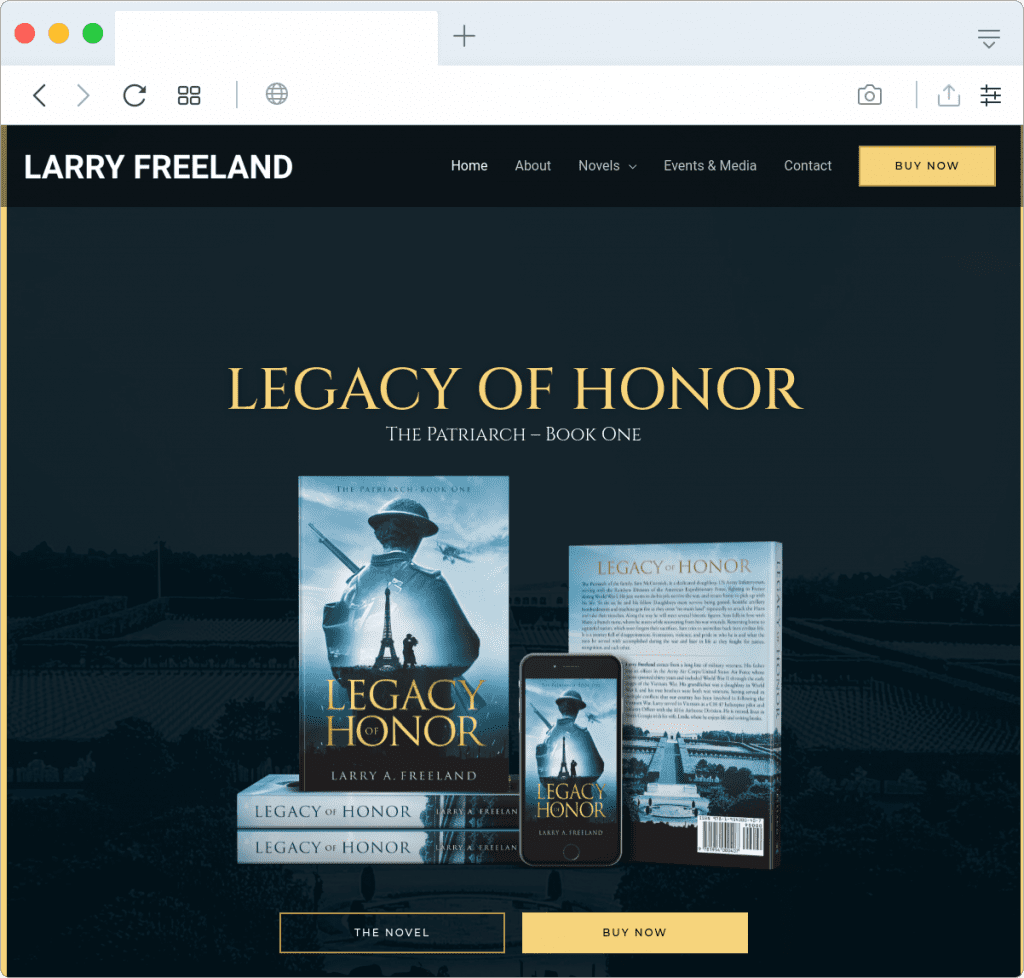 Larry Freeland is a Best Selling Author who's Novels have reached #1 on Amazon in their genres. Raeghan Designs has been honored to work with Larry Freeland from the beginning.  From the creation of his book covers to the website that represents his novel's as a brand. 
Manny Lawn Care is a Residential and Commercial Landscaping company. We went with a user friendly high end website design. This design is straight forward and Manny receives dozens of new clients weekly through their website.
WonderFulls is a local small business. They wanted to upgrade their non-functioning preexisting website. We did a complete overhaul remodel and wow. What a beauty. It was their request to privately maintain their instagram feed on their website.
J.M. Patton is an author who came to RaeghanDesigns asking for a book cover series masterpiece, and we made it happen. RaeghanDesigns is the exclusive graphics designer for J.M. Patton's #1 Best Selling Novel book covers as well as his website. We are currently working with him on the final design of his last book in the trilogy.
Raeghan Designs' passion is to provide visually appealing, feature-rich, innovative, and highly functional website designs to drive our clients' business growth. Holding to the highest standards of creative and digital excellence, we take the same approach with Book Cover and Logo Design. Regardless of the size or scope of the project, every client of ours can expect nothing but the best designs, dedication, customer service, and professionalism from Raeghan Designs. We guarantee it. We're based in Texas but work with individuals and companies worldwide.